I've been busy, busy, busy, working with the fabulous Kirsten Cappy of Curious City, putting together some fun and games for book clubs!  So today, I'm proud to announce, a new book club kit for my book SEARCHING FOR SILVERHEELS!  This book would be a great choice for readers ranging in age from about 10-14 (although adults have told me they enjoyed the book as well!) It might be a good choice for mother-daughter book clubs, or groups interested in the 100th anniversary of World War I, or researching the heroines of the suffrage movement!
What, you ask, is a book club kit? Well, it's 20 pages chock full of stuff to make your book club meeting more fun! Including:
Menu items, to have a book club lunch or snack, including recipes from the era that came directly from my great-grandma, transcribed from  my grandmother's recipe book
Crafts that fit the themes of the book
Decorations, to take your club meeting back in time
What's that you say? You aren't looking for fun? You have a serious book club that prefers a more intellectual approach to reading and discussing?
Fear not, academically minded reader!  Those twenty pages also include:
Thought provoking discussion questions, chapter by chapter
Historical background about the era and the place to make you even smarter.
Web links to sites with primary historical documents and photographs to learn more about the suffrage movement, World War I, and Como, Colorado, where the story is set.
But wait! There's more!
Read alikes (other books with similar themes that readers might want to explore)
Videos (for young and old, that address women's suffrage–be prepared for an ear worm)
Advertising help for bookstores, schools, or libraries hosting the book club meeting
Instructions on arranging a free Skype visit with the author during your book club meeting
What would you pay for a valuable resource like this?
$20.99?
$10.99??
$5.99???
And does it come with a free set of Ginsu knives????
Sorry, folks. No knives. BUT, to make up for that, we've made the SEARCHING FOR SILVERHEELS BOOK CLUB KIT
ABSOLUTELY FREE!!!!
That's right. Absolutely free. You can download it for FREE here at my website.
BUT WAIT! THAT'S NOT ALL!!!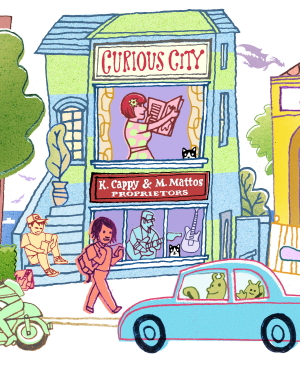 Because for a limited time, if you are a librarian, teacher, or book club organizer, you can not only download the book club kit, but you can enter to win a free copy of SEARCHING FOR SILVERHEELS over at Curious City. And while you are there, browse around for the other great reading enrichment materials they provide free of charge!
And most of all, happy reading!!!